#1 RATED IN 2023
BarkBeyond E3 E-collar
✓ Waterproof design for all-weather use
✓ Adjustable levels of vibration and shock
✓ Multiple training modes: vibration, shock, LED and sound
✓ Convenient remote control with 800m range
✓ User-friendly features: backlit screen, energy-saving mode, adjustable collar size
"The BarkBeyond E3 E-Collar is a reliable and versatile training tool with excellent waterproof performance, adjustable settings, and a long-range remote control, making it an ideal choice for effective dog training."
Introducing the BarkBeyond E3 E-collar: the ultimate waterproof training tool for dogs. Say goodbye to obedience struggles and enjoy a harmonious bond with your furry friend.
GET IT NOW👉
Open purchase - get your money back if you are not satisfied
What Makes IT So Special?
The #1 Dog Training Collar
With adjustable levels, three training modes, an 800-meter range, and user-friendly features like a backlit screen and adjustable collar size, this e-collar offers effective training for all breeds and sizes.

The receiver is fully waterproof, allowing your pet to swim and walk in the rain without compromising its functionality. The vibration and shock levels can be easily adjusted between 1 and 99, ensuring a suitable and gradual training experience for your pet.
CHOOSE YOUR BUNDLE
A humane way to train your dog
Experience adjustable comfort like never before with the BarkBeyond E3 E-collar. Designed with your dog's well-being in mind, this advanced training tool features an adjustable collar size to ensure a perfect fit for dogs of all sizes. Say goodbye to uncomfortable collars that restrict your dog's movement or cause irritation.

With the BarkBeyond E3 E-collar, you can provide your furry friend with the utmost comfort during training sessions, allowing them to focus on learning and enjoying the experience.
4 Training modes
Out of vibration, shock, LED and sound, you can choose the appropriate mode for different training scenarios and behaviors.
Adjustable Collar Size
A maximum adjustable length of 70 cm, this ensures a comfortable and secure fit for various breeds.
Multi-Dog Control
Equipped with three signal channels, enabling you to control up to three receivers simultaneously.
Waterproof Design
Fully waterproof, allowing your dog to swim or walk in the rain without compromising the functionality.
Here's Why You Should Choose Us
| Feature | BarkBeyond | Other Brands |
| --- | --- | --- |
| 4 training modes | ✓ | ✘ |
| Long-range remote control | ✓ | ✘ |
| Recommended by pet experts | ✓ | ✘ |
| Multi-dog control | ✓ | ✘ |
| Money-back guarantee | ✓ | ✘ |
LIMITED TIME OFFER
Choose your bundle and save big on your order!
MOST POPULAR
Solo
★★★★★
22980+ Well Trained Pets
Save 40% OFF
Select Style
14-Day Money Back Guarantee
Fast & Free Shipping Worldwide
MOST POPULAR
Duo Set
★★★★★
22980+ Well Trained Pets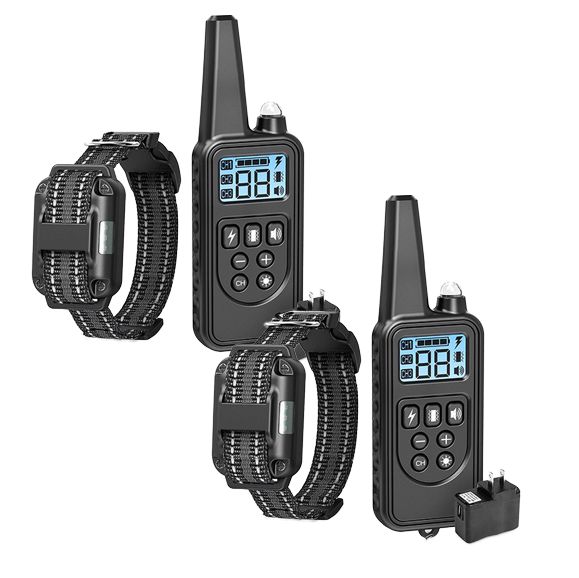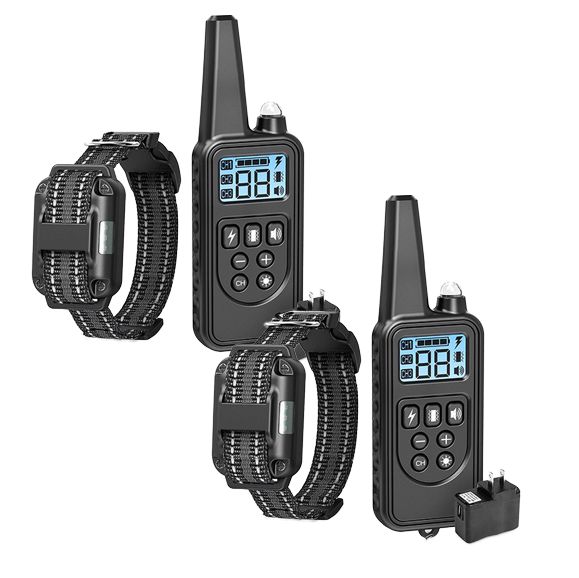 Only $149 Each
Select style
14-Day Money Back Guarantee
Fast & Free Shipping Worldwide
BEST VALUE
Trio Set
★★★★★
22980+ Well Trained Pets
Only $119 Each
Select style
14-Day Money Back Guarantee
Fast & Free Shipping Worldwide
14 DAYS NO-BARK GUARANTEE
We'll refund your money if BarkBeyond E3 E-collar if you're not 100% satisfied!
Order now with confidence! If for any reason you don't think BarkBeyond E3 E-collar is for you, we offer a 14 day money-back guarantee. So if you don't love it, you can get your money back. No questions asked!
Buy Now
Have Questions? Look here!
If you still can't find it, feel free to email us at hello@barkbeyond.com.
About Bark Beyond
Bark Beyond global leader in pet care, strives to strengthen the bond between pets and their parents through innovation, education, and experiences. Our thoughtful products, expert advice, and compassionate support empower pet parents to provide the best possible care for their furry companions. Join our community and experience difference.